Paul

Add Paul as a friend

Paul will be notified and will have to accept this friendship request, to view updates from Paul and their ratings you must follow them.

Remove Paul as a friend



About me
I am currently in my late 20's. I am single. I have a bachelor's degree in Sociology and I am going back to college to get another bachelor's in Social Work. I can generally get along with pretty much anyone.
About my collections
In terms of the movies I have seen, I tend to watch comedies more so than anything, but I do also enjoy a good documentary.
In terms of the TV shows I watch, I enjoy sitcoms or comedy based show. Some of my favorite shows include Seinfeld, South Park and Married... with Children.
A majority of my DVD collection is made up of seasons from the various different TV shows I enjoy. I do have a couple DVDs from stand-up comics. The movies I have on DVD are mostly comedies. I used to enjoy pro wrestling, so I do have a few wrestling DVDs.
I guess my most of my musical tastes revolve around hip hop or rap, but I do also enjoy comedy musicians such as Weird Al. I also enjoy some of the older country-western musicians such as Johnny Cash and Hank Williams. There really isn't one music genre that I would say I like a lot more than another.
In terms of books, I enjoy biographies or autobiographies. I also enjoy action/adventure books. Some of my favorite authors include Mick Foley, Jerry Jenkins and Tim LaHaye.
My video game collection mostly centers around sports, shooters and action-adventure games such as Uncharted and survival games such as Resident Evil.
Lists
Recent reviews

Posted : 7 years, 9 months ago on 5 August 2013 02:36 (A review of
inFAMOUS
)
This game has it's share of fun missions, but it also had it's share of hard missions. There were several missions (especially the last mission) that were so hard and aggravating that I almost did not finish the game. I actually put a small crack in one controller and completely broke another controller from playing this game because some of the missions were so frustrating.

0 comments,
Reply to this entry

Posted : 8 years, 3 months ago on 2 February 2013 07:32 (A review of
Get Him to the Greek
)
Ugh, I wish I hadn't taken this DVD out of the wrapper so I could take it back to Walmart and get my $5 back. I typically like the movies Jonah Hill is in, but I have never seen a Russell Brand movie. I have seen a few clips of Brand's material and I didn't really like it and this movie just makes me like him that much less. Not that this movie was terrible, but it was pretty close. There were a few moments where I got a chuckle or two, but I need to have more than a few chuckles during an hour and 45 minute to enjoy a movie. I am glad I did not see this movie in the theaters and I can at least get some of my money back from selling the DVD.

0 comments,
Reply to this entry

Posted : 8 years, 3 months ago on 30 January 2013 02:04 (A review of
Far Cry 3
)
I have had my PS3 since September of 2009 and I would put this game into the list of my top 5 favorite PS3 games that I have ever played. There were a couple missions that seemed a little overly hard, but that is to be expected from pretty much any game. One of the main problems I have with this game is the ending. I don't want to ruin the end of the game for anyone, but the ending involves choosing one of a couple options to end the game. Specifically what I don't like about the ending is that we are not given the option to replay the ending without replaying the entire game. But, other than this, this game was well worth the $60.

0 comments,
Reply to this entry

Posted : 8 years, 4 months ago on 13 January 2013 09:55 (A review of
The Dark Knight Rises
)
I would preface this review by saying that I am not really that into Batman movies, nor am I really into any of the other superhero movies. I have seen a few of the previous Batman movies and I rented this movie to see if it was worth all of the hoopla it received when it was in theaters. I am sure if I was into the whole Batman/superhero thing, this movie would have been a lot better, but I thought this movie was on the rather boring side. I nearly fell asleep three or four times watching this movie. At roughly 2 hours and 45 minutes, this movie was probably about an hour longer than I typically like to spend watching a movie.

0 comments,
Reply to this entry
Posted : 8 years, 8 months ago on 8 September 2012 03:50 (A review of
Sleeping Dogs
)
This is the best game I have played in a long while. After the Grand Theft Auto games, I would probably have to list this game as my favorite PS3 game.

0 comments,
Reply to this entry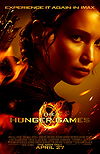 Posted : 8 years, 8 months ago on 29 August 2012 11:46 (A review of
The Hunger Games
)
I was a little skeptical about this movie because I have seen a lot of my friends talk about this movie on Facebook. I tend to not have very good success with movies when my friends say the movie is good. I saw this movie was available at the BlockBuster Express vending machine at a SpeedWay near where I go to school, so I figured I try it out. There were a couple times I was about ready to stop watching this movie because I thought it was kind of boring and didn't really seem to be getting any less boring. I;m glad I ended up watching the whole movie because it ended up being better than I expected. I am half tempted to see if I can find the books somewhere for fairly cheap so I can see how closely the movie follows the book. I probably wouldn't put this movie in my top 10 favorite movies, but this movie was well worth the $2 I paid to rent it.

0 comments,
Reply to this entry

Posted : 8 years, 8 months ago on 27 August 2012 11:56 (A review of
Bad Girls Club
)
Only reason I gave this show a two is because there are some decently attractive women on this show. But, other than that, I think this is one of the absolute dumbest shows I have ever seen. After watching this show, Jersey Shore actually seems like a decent show.

0 comments,
Reply to this entry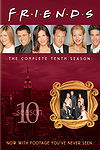 Posted : 8 years, 8 months ago on 20 August 2012 12:18 (A review of
Friends
)
Can someone please tell me why this show was on for 10 seasons? What is even more astonishing than this show being on for that long is the fact that this show was actually given the opportunity to have a proper/traditional series finale in which the cast and crew got to decide when the show ended. I have watched this show on several occasions and I had to switch the channel after a few minutes before I chose to throw the remote at the TV. TV shows like Married with Children and King of the Hill were far better shows than some how were cancelled... I will never understand why this show wasn't cancelled.

0 comments,
Reply to this entry

Posted : 8 years, 9 months ago on 18 August 2012 08:57 (A review of
Palo Alto, CA
)
To be honest, when I read that this movie was about college students returning home during Thanksgiving break, I figured this would be a typical college movie that involved the college kids spending the whole break partying and trying to get laid. There is some of this "typical college movie" is in this movie, but the overall plot is much deeper. This is probably a movie I wouldn't have normally watched if it hadn't been recommended to me by Netflix. Even with the Netflix recommendation, I am still not really sure what drew me to this movie. But, I am glad I watched it. I found watching this movie enjoyable pretty much throughout the entire movie. This is a movie I could watch several times in the future and I would probably still enjoy it. I would definitely recommend this movie to anyone.

0 comments,
Reply to this entry

Posted : 8 years, 9 months ago on 2 August 2012 04:48 (A review of
The Watch
)
The main reason I went to see this movie is because I am a Jonah Hill fan. I am not really a fan of Vince Vaughn or Ben Stiller, so I was fairly skeptical my liking of Jonah Hill could out way my dislike of Ben Stiller and Vince Vaughn together. Overall, I found this movie to be a pretty good movie, and, to top it off, I got to see the movie for $3. I don't think I would probably see this movie at a theater that has tickets for $10, but it is definitely a good watch if someone can find this movie at a less expensive movie. I'm not sure if this is a movie I will buy as soon as it comes out on DVD, but I will, more than likely, buy it when it drops down to a more reasonable price. Overall, I give this movie 8 out of 10 because it did do a pretty good job at keeping my attention throughout the movie and I was surprised that I actually kind of liked Ben Stiller and Vince Vaughn in this movie.

0 comments,
Reply to this entry
Movies
TV
Games
Music
Books
Favorite Authors
DVDs
My feed
Comments